Scanned Synthesis Matrix Editor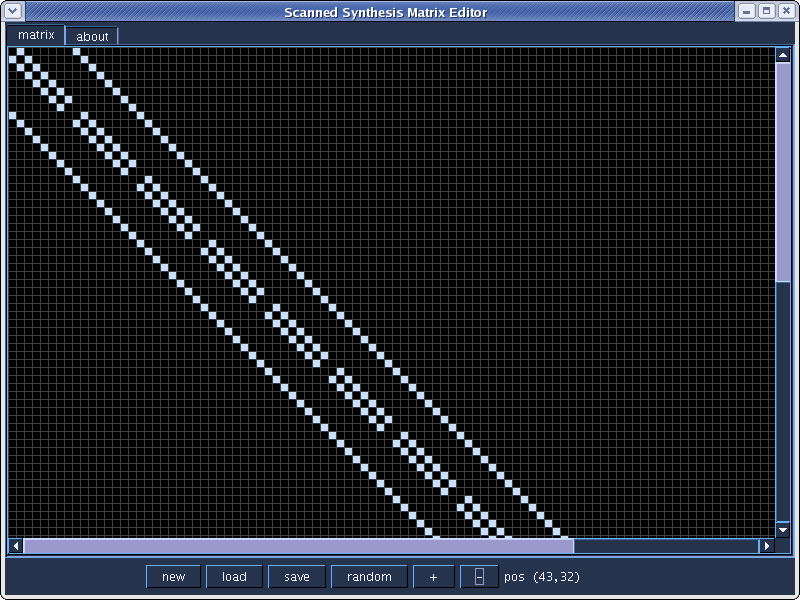 The Scanned Synthesis Matrix Editor tools allows for editing and creating matrix files used by the Scanned Synthesis opcodes in Csound.
Using "New" will ask what size matrix to create.
For editing, click anywhere on the matrix. This will either turn on or turn off that square, setting the connection between the masses to either 1 or 0.
After editing, press "Save" to save out the matrix to a file.
You can also click the "Random" button to create a randomized matrix.